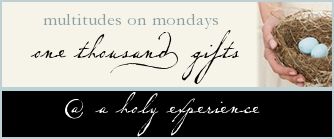 #'s 61-70
61. Gemma's learned to blow raspberries- she does it all the time. It cracks me up... and gets me covered in spit. Gotta love being a mama.
62. The warm spell we've had here... it was 42 today! 42!!!!!!!!!!! Heat wave! People in Minnesota wear shorts once it hits 40....
63. Today, I did a special project with 6 kids who stayed back from a 3 day overnight school field trip. The high school teacher gave us 8 large canvases and these 12 year olds are painting up a storm. Seeing their joy and their focus is just beautiful... I couldn't wipe the smile off my face! Watching a child discover their inner creator is absolutely inspiring.
64. My dad made it safely home from Turkey and then proceeded to try to get the ice dams off the roof... he went flying off the ladder, twice. I'm so grateful he's okay... and a little tickled that he got back up on the ladder after biting it once. He thinks he's invincible...
65. Abe started his reserve position this week... here's my handsome officer and Gemma... sigh...
66. This adorable hat- dear friends of mine gave it to Gemma and it's so stinkin' cute I just can't stand it. She looks like a little gnome.
67. Margaritas. They make me think of summer and everything warm and breezy.
68. Sunrises- especially orange and blue ones. There's something so beautiful about the complementary color sunrises. They just make me happy.
69. This little beauty- I photographed her for a friend and she just melted my heart. Meet Lucia Valentina... her mama had a really tough pregnancy and an even tougher recovery. Her arrival is truly an answer to prayer. I am so thankful that Lucia is here and healthy and as you can see, freakishly beautiful. Ella es muy hermosa- una princesa... Me encanta Lucia Valentina...
70. And finally, Happy Valentine's Day. Here is my newest Valentine... just a few more. Couldn't resist!
As always, there is so much more to be thankful for. I am speechless with how blessed I am...
I am spending this Valentine's day with my amazing husband (the absolute love of my life), and my beautiful new daughter. It doesn't get any better than this. This is what's it's all about- I am deeply content.