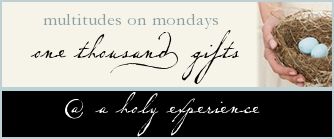 On a cool morning, the sun so bright on the white snow, I sit warm in my classroom. I'm considering the small miracles all around me. I read on Ann Voskamp's blog once that you can only feel one thing at a time and I choose to feel gratitude. This weekend, I let myself get overwhelmed and short-tempered. And now, I'm feeling guilty. I don't want to be the woman who snaps at people when she gets overwhelmed. I want to maintain a level of calm amidst chaos- collected presence amidst vomit, tripping over cords, and unexpectedly long projects. I spent time this weekend apologizing to multiple people for being crabby with them. I don't want to be crabby anymore- I've realized that I only ask for help when I've reached my breaking point and then it's too late. If there's any hesitation in coming to my rescue, in the past, I've snapped at someone.
Can you control your impulses? Can you tame your reactions? I believe so. I believe it will take practiced gratitude in the midst of chaos, or "stressful" situations to make calm reactions a habit. I am committed to changing my reactions- I want to model peace for my baby. I want to be a peaceful wife to my husband. I want to be a peaceful daughter and sister to my family.
Maybe this is too much information but it's where I am and from where my gratitude list is birthed.
81. Gemma's sweet disposition as I tried to take her temperature... she's a baby- imagine what taking an infant's temp entails... thus, her peaceful response was so welcome.
82. Beautiful dresses.
83. A much needed delicious dinner with Abe (medium rare steak, great Caeser salad, a margarita and Key Lime Pie).
84. Sitting on the same side of the booth with my sweetheart.
85. Falling asleep on the couch.
86. Gemma's throaty laugh as I blow bubbles on her belly.
87. The best babysitters ever! When Abe and I went out for dinner, my parents came over to watch Gemma. Abe and I were gone 3 1/2 hours. We had a 5 o'clock reservation and were so tired, we were home by 7:30. My mom wanted to call and tell us to stay out as long as we wanted; Gemma was the best, sweetest, baby in the world. We came home to our girl snuggled in her bed, and Grandma and Grandpa having Italian soup in our kitchen. It's so nice to have them nearby and willing to help out.
88. The health of a dear friend. I'm so thankful that she seems to be stable and doing well. Her presence is a daily gift.
89. For the gift of watching my daughter with my dad and my dad with my daughter. I can't type too much or I'll start crying and I'm at work and that just won't do but...
here he is with me...
and here he is with Gemma, days after she was born...
I see the same look of love on his face in both pictures. I can see how he loves her and thus how he loves me. It really touches my heart in a deep place- I hope he realizes how infinitely valuable he is to me and my family. Words fail to adequately express my heart towards this man, my daddy...
90. For cow-print carseats. I just love the new carseat for Gemma- it's freakishly cute... pictures to come.
Here's to constant self-reflection, self-improvement, and self-forgiveness. Sometimes grace towards yourself is the hardest grace to give.